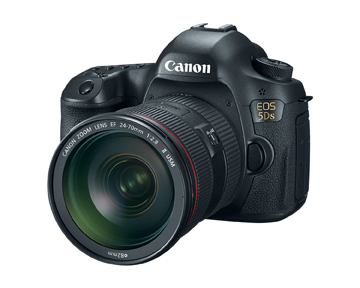 Well, it seems Canon has come out with what they feel is the new standard in digital photography. In fact, they think it blows everyone else out of the water. The new 5D S has a hard-to-believe 50.6 Megapixel C-MOS sensor, making it extremely well-suited for fine art and commercial work or any other application that requires super high resolution.
The 5Ds is more than just an incremental upgrade. Canon's latest entry has a 61-point High Density Reticular AF system that includes 41 cross-type AF points. It also has an anti-flicker function that helps provide consistent exposure and color during continuous shooting. The refined mirror control mechanism reduces vibration and the Time Release Lag setting reduces shutter blur for sharper image capture. Other improvements include multi-featured Full HD Movie capture and Time Lapse Movie and ton of other things. It all looks pretty good, certainly worth a try.
Intrigued? You'll be able to rent it starting Friday, June 19th!